Welcome to St. Patrick's Parish:  We are glad you are here!
Get Involved In Our Ministries
Adult & Youth Religious Education
SATURDAY:     5:30 PM
SUNDAY:         9:00 AM
MONDAY:      No Mass

TUESDAY:      5:30 PM*
THURSDAY-FRIDAY:      10:00 AM*
*Check bulletin for weekly changes.
SATURDAY:     4:00-4:30 PM
Also available by appointment by calling the parish office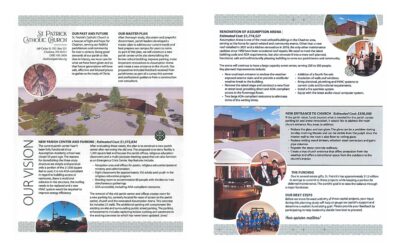 St. Patrick's Parishioners received information for participating in our project study for the future of our Parish Campus. Please participate!!! We need your input!!!!For information and to sign up...
read more