Meals of Hope Food Packing Event 2022
Great Big Beautiful World VBS 2022
Welcome to St. Patrick's Parish:  We are glad you are here!
Get Involved In Our Ministries
Adult & Youth Religious Education
SATURDAY:     5:30 PM
SUNDAY:         9:00 AM
MONDAY:      No Mass

TUESDAY:      5:30 PM*
THURSDAY-FRIDAY:      10:00 AM*
*Check bulletin for weekly changes.
SATURDAY:     4:00-4:30 PM
Also available by appointment by calling the parish office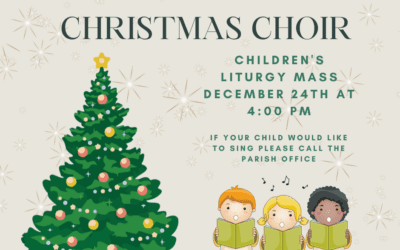 Children are needed to sing in the choir for the Children's Mass on Christmas Eve at 4:00 PM. If your child would like to sing please call the Parish Office.
read more